Hyper premium Colnago C68 and new V4Rs are presented , contact us !
QUICK VIEW OF STOCK FRAMES AND BIKES !
---
BASSO – Diamante | Astra | Palta | Venta – frame sets or complete bicycles from Alessandro Basso |
Cipollini – Dolomia | The ONE | NK1K | MCM | BOND2 – frame sets from Mario Cipollini |
Fulcrum wheels – the best performance that modern technology can offer |
Colnago – C68 | V4Rs | TT1 | V3 | G3X – frame sets or complete bicycles from Ernesto Colnago |
Campagnolo – Super Record EPS | BORA ULTRA WTO | Hyperon ULTRA
---
---
Colnago, possibly the most desired bike on the planet. For over 50 years, this Italian company has been producing race winning frames.
Basso manufactures highest quality "made in Italy" frames,bicycles and products which are designed and created in Italy. As a producer of carbon fiber bicycle frames, Basso is unique in the industry not only for their quality bicycle frames and components, but also for their relationship in producing parts for Formula 1 and World Rally Championship vehicles. Their outstanding quality control and level of attention to detail in fabrication has not only excelled in the cycling world, but also trusted by two of the world's leading technology forerunners.
---
---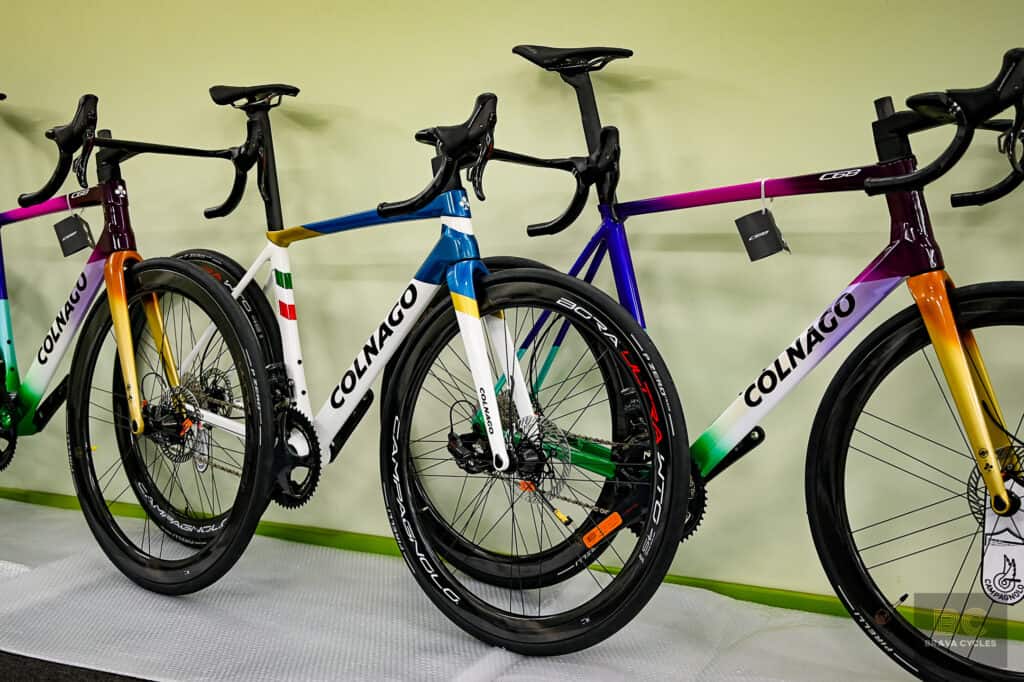 ---